Held for the first time in year 2014
Exhibition Status :
Registration
Exhibition Start Date : 22 ,September 2022
Thursday, September 22nd, 2022
Exhibition End Date : 25 ,September 2022
Sunday, September 25th, 2022
Exhibition Info Tourism EXPO Japan 2022
Organizer : Japan Association of Travel Agents (JATA) Japan - National Tourism Organization (JNTO)
Coordination : Ms. Ranjnoush
Phone Number : +989012397380
Exhibition Goal: Tourism EXPO Japan 2022
JATA is growing as a leading international event in the tourism sector. Its purpose is to promote local, foreign and domestic tourism.
Attracting more than 150,000 visitors per year (from travel agencies to tour operators and embassies) is a must for all professionals in this sector.
Held over four days in Japan, the event offers seminars, trade fairs (with exhibitors from over 150 countries and regions) and excellent business opportunities.
This exhibition, which is held in 2 stages, the first two days are dedicated to industry experts and the last two days to the general public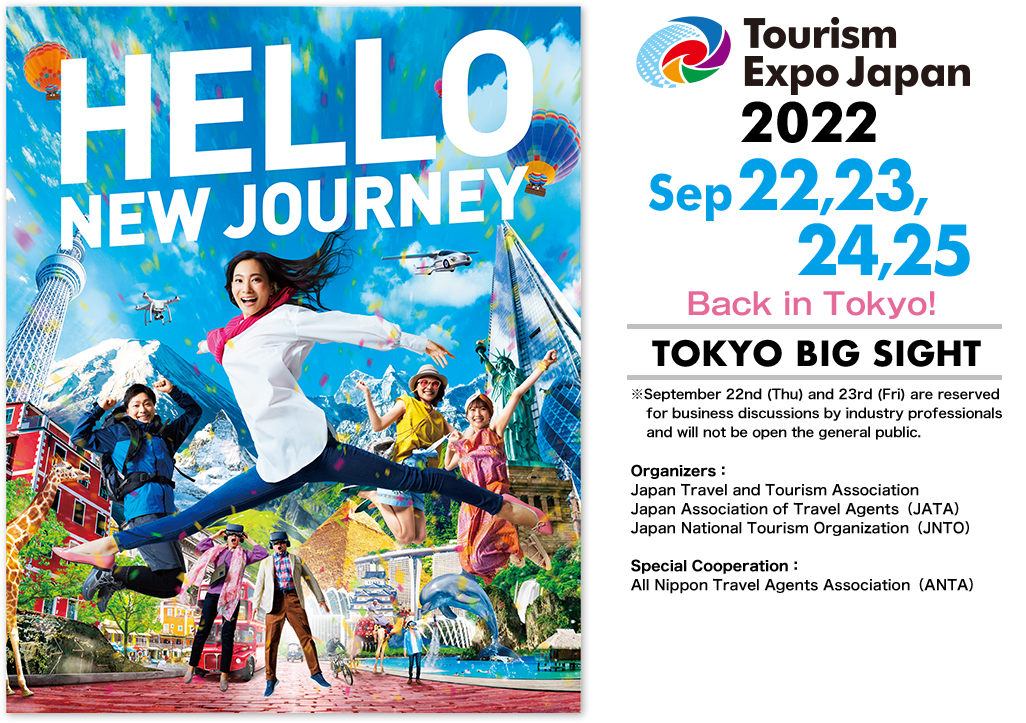 Here you can discover new trends, discuss issues facing the tourism industry and meet experts from around the world. You can also learn about destination advertising. This is a great opportunity to grow and network.
Don't miss the opportunity to expand: At JATA Tourism Expo, you'll learn new strategies, meet other professionals, and have the chance to interact with the general public to attract more tourists to your destination. do.
Internationally recognized as one of the largest travel events in the world, JATA Japan Expo Tourism introduces Japan to the world as a tourism country and brings together the strengths of not only the tourism industry, but also foreign travel. It develops input and internal. More than 50,000 tourism professionals participate in this event
The main areas of the exhibition:
Exhibition Areas by Country/Region: This section includes Asia, Oceania, Africa, Europe, Middle East, Central and South America and showcases travel agencies, embassies, airlines, tour operators, hotels, etc.
Japan section: Exhibitors in this section include government agencies, tourism associations, transit institutions, accommodation centers, entertainment centers, etc.
Department of travel agencies
Representation department of hotels
Department of Transportation/Airlines
Participants and related industries Tourism EXPO Japan 2022
Tourism activists
Government officials
Airlines
Transportation companies (railways, buses, cruise ships, car rental companies, etc.)
Organization related to tourism (association, tourism federation)
Industries related to tourism
University/Professional Institutes
Hotels
Other residential, tourist and entertainment centers
travel agencies
Tour operators
Technology and start-ups in the field of tourism
Media and publications
restaurants
Handicrafts and local products
Financial Services/Insurance
Exhibition HistoryTourism EXPO Japan 2022
One of the most prestigious international tourist exhibitions, EXPO Tourism JATA Japan (Japan Travel Agencies Association) will be held in Tokyo from September 22 to 25. The event has continued to grow since it first started in 2014. 1,161 tourism professionals flocked to the event in 2015 (compared to 1,129 in 2014) from over 140 countries and 173,602 visitors (compared to 157,589 in 2015).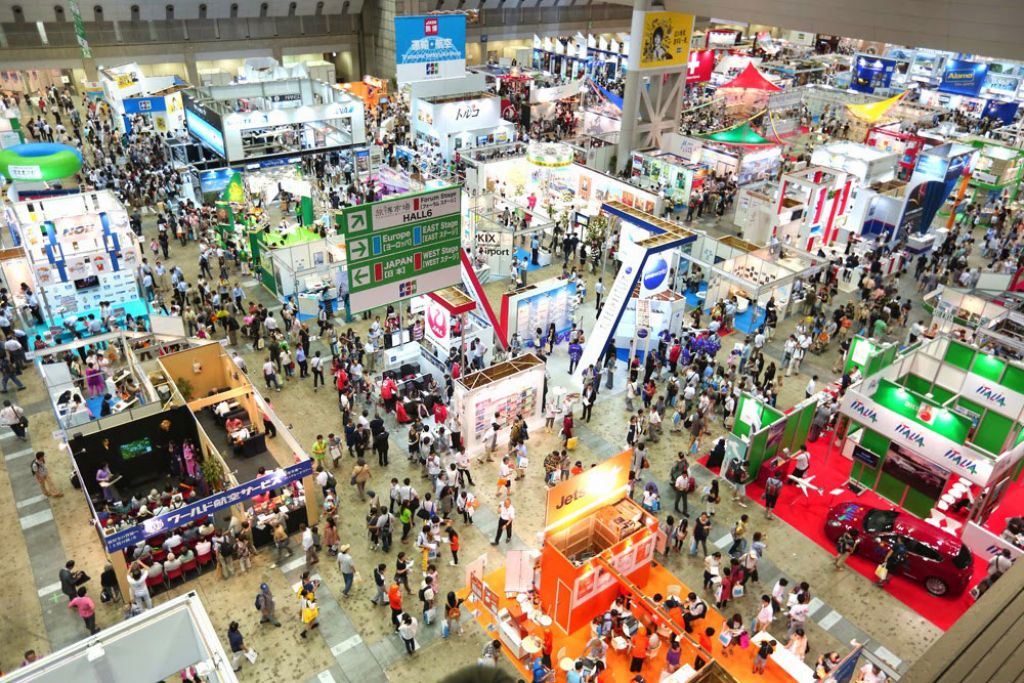 Exhibition area (square meters)
Registration Form Tourism EXPO Japan 2022